19 West Ridgely Road, Lutherville-Timonium, MD 21093 (410) 823-3970
Vacation Safety Inspection
Driving To Vacation Site? or Taking That Extended Long Drive? Before you go, let us check your car for your safe trip to there and back......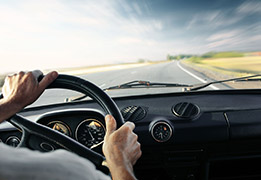 We will......
Visually inspect under hood, undercarriage, drive axles, ball joints, steering,suspension, and brake systems, belts & hoses, charging & starting systems, Lighting System, and all fluid reservoirs.
Replace up to 5 Qts. of oil,
Install new oil filter.
Inspect & top off vital fluids. (Windshield washer, P/S fluid, Brake fluid, Coolants. Rotate tires & adjust tire pressure to vehicle spec.
Inspect brakes.
And fianally test drive.
Have a safe and enjoyable trip!
Hours & Location
| | |
| --- | --- |
| Monday | 8:00AM-6:00PM |
| Tuesday | 8:00AM-6:00PM |
| Wednesday | 8:00AM-6:00PM |
| Thursday | 8:00AM-6:00PM |
| Friday | 8:00AM-6:00PM |
| Saturday | 8:00AM-1:00PM |
| Sunday | Closed |